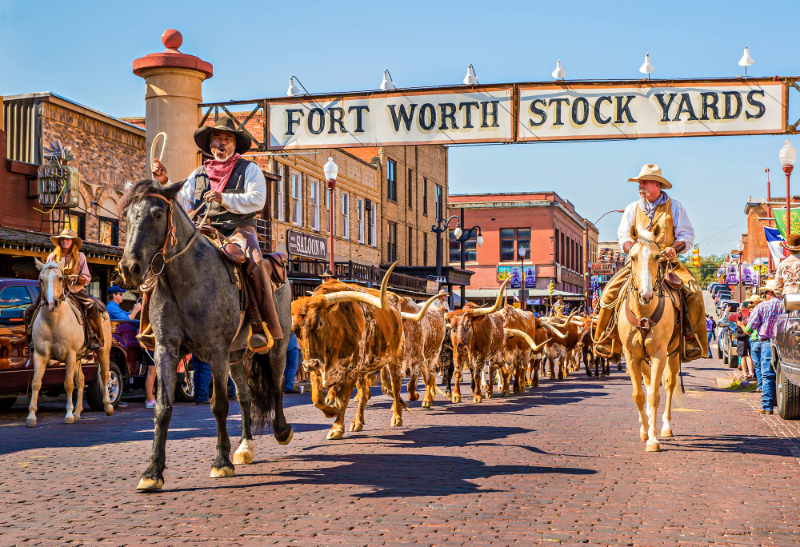 Tarrant County's roots lie in the 'Old West' and much of our heritage can be traced to the era of the cowboy and the cattle drives that passed through Tarrant County. Tarrant County is one of 254 counties in Texas which were originally set up by the State to serve as decentralized administrative divisions providing state services and collecting state taxes.
Tarrant County, one of 26 counties created out of the Peters Colony, was established in 1849. It was named for General Edward H. Tarrant, commander of militia forces of the Republic of Texas at the Battle of Village Creek in 1841. The village of Grapevine; the Texas Ranger outpost of Johnson's Station (in what is now south Arlington); and Bird's Fort, a short-lived private fort just south of present-day Euless, were early areas of western civilization in the region.
***NOTE: My roots in Fort Worth are VERY DEEP. This is an excerpt from my mother's obituary …."Born at home in Weatherford to Parker and Tarrant county pioneers Alice and Lemuel Van Hoosier on June 10, 1910, she was raised on the family farm in Garner. Irval's maternal great-grandfather, Alfonso Freeman, in 1849 was a trusted dragoon under the command of Col. Ripley Arnold. He was charged with procuring wood for the fort and its flagpole and helped raise the first flag at Fort Worth.
Sorry we are experiencing system issues. Please try again.